Details about this IPIA member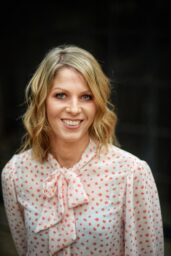 Lizanne Anderson
Short Biography Lizanne Anderson utilizes her business and incredible consultation tools to help women and men become more discerning with their style, the image they portray, as well as their colour choices. It brings her joy to see them gain more and more confidence as she journeys with them and their new-found and modernized Style and Wardrobe. She offers complete Style and Colour Analyses, Wardrobe Assessments, Wardrobe Detoxes and Revamps, Personal Shopping, Make-up Workshops, as well as specialized Style and Image Workshops. Everything can be done online!
Email Address liz@hellobeautiful.co.za
Level Individual
Address 10 Suikerbos Avenue
Randpark Ridge
Johannesburg, GT 2169
ZA

Phone Number (071) 472-7944
Company/BusinessHello Beautiful Image & StyleConsultancy
Qualification/ExperienceB.A. Business Management
Categories/Services Image Consulting, Make-up Artist, Personal Styling, Personal Shopping, Motivational Speaker, Retailer
Country South Africa
RegionGauteng
---
We look forward to hearing from you.
You are welcome to send us any questions or comments that you have and we will do our best to respond as soon as possible.  
Send us your questions or comments