Details about this IPIA member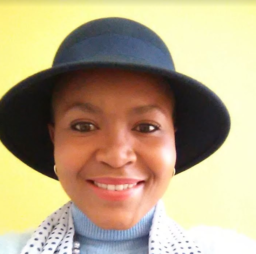 Maseeeng Papashane
Short Biography Image Consultant, Personal Shopper Personal Stylist and Self-development advocate. Trained in International Business Etiquette, Virtual Meeting Etiquette, Social Psychology and Sociolinguistics. Qualified Life Orientation and Language Educator (PhD in Education). Commited to supporting you to align your image with your dynamic personal and professional goals.
Email Address proporshnimage@gmail.com
Level Individual
Address Kimberley, South Africa
Kimberley, NC 8300
ZA

Phone Number (072) 321-7186
Company/BusinessPRO:POR:SHN: IMAGE CONSULTING
Qualification/ExperienceSA Image Academy Image Consulting; Intenational Business Etiquette (The SA School of Etiquette); Virtual Meeting Etiquette course (The SA School of Etiquette); Social Media Writing (SA Writers College); Language & Life Orientation Education (University of the Free State) Social Psychology & Sociolinguistics (UNISA)
Categories/Services Image Consulting, Life Coach, Personal Styling, Personal Shopping, Other
Other Categories/ServicesInternational Business Etiquette; Virtual Meeting Etiquette
Country South Africa
RegionNorthern Cape
Website Addresshttp://www.proporshnimageimageconsulting.com
---
We look forward to hearing from you.
You are welcome to send us any questions or comments that you have and we will do our best to respond as soon as possible.  
Send us your questions or comments