Details about this IPIA member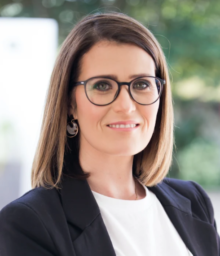 Nadine Smith
Short Biography I consider myself a caring wife and proud mother of 2 girls, and have always had an interest in fashion. I am a certified Image Consultant accredited through the SA Image Academy since June 2019. I was diagnosed with Breast Cancer in 2015 and during this journey God revealed His perfect plan and my purpose to me: which is to support and encourage other women so that they may see their own self-worth through His eyes and realise that true beauty comes from within! This has grown into a passion of mine to journey with women and discover their hearts. In addition, with the tools and knowledge that I have attained through the SA Image Academy I can guide and reveal to others how to dress according to their style personality. Then combining their style with the correct colour palette will portray just how beautiful they are from the inside out. Let me teach you how to trade your ashes for beauty... Isaiah 61:3 | "...to give unto them beauty for ashes."
Email Address smithn292@gmail.com
Level Individual
Address 19 Innisfree, 90 Verdun Road, Lorraine
Port Elizabeth, EC 6070
ZA

Phone Number (083) 789-0423
Company/BusinessNadine Smith Image Consulting
Qualification/ExperienceImage and Style Consultant
Categories/Services Image Consulting, Personal Shopping
Country South Africa
RegionEastern Cape
---
We look forward to hearing from you.
You are welcome to send us any questions or comments that you have and we will do our best to respond as soon as possible.  
Send us your questions or comments