Details about this IPIA member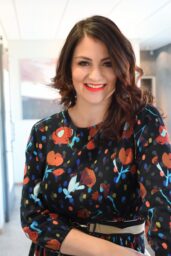 Welma Boshoff
Short Biography Hi, I'm Welma Wife, mommy, pastor, qualified image consultant, stylist and certified transformation life coach. I'm passionate about connecting women to their authentic self & helping them discover all that God has created them to be. I use image, style and transformation coaching as tools to help you become the best version of yourself.
Email Address welmaboshoffstyling@gmail.com
Level Individual
Address 788
Elisenheim
Windhoek, KH 9000
NA

Phone Number +264813211797
Company/BusinessWelma Boshoff Image Stylist
Qualification/ExperienceCertified Style and Colour Qualification from SA Image Academy
Categories/Services Image Consulting, Weight Loss, Life Coach, Make-up Artist, Motivational Speaker
Country Namibia
RegionKhomas
---
We look forward to hearing from you.
You are welcome to send us any questions or comments that you have and we will do our best to respond as soon as possible.  
Send us your questions or comments