Details about this IPIA member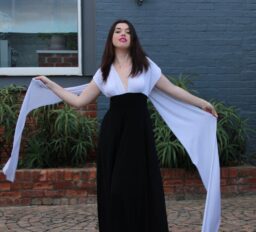 Zani Müller
Short Biography Dress-up was always my favourite game to play as a little girl. I searched through my mother's cupboard, looking for her highest heels and prettiest dress. My little body disappeared in the over-sized gown and my small feet were engulfed by the big shoes. I remember standing in front of the mirror, smearing my lips with red lipstick, smiling ear to ear. It is that exact smile I strive to see on all my clients. Fashion is so much more than just the clothes that you wear. It is extremely personal. It is how you portray yourself to the world. It is a feeling. Fashion is extremely powerful. I absolutely love that I have the knowledge to bestow on people to unlock their power- so that they can become the happiest version of themselves. We can change this world, one smile at a time. "I want to equip you to manage your own image by addressing all elements from personal grooming, clothing, body language, etiquette and your communication skills. Let us embark on a life-changing journey together to find the true YOU –Fashion your Personal Brand.
Email Address zani@zanimuller.co.za
Level Individual
Address 281 Blaauwberg Road
River Lodge
Cape Town, WC 7441
ZA

Phone Number (084) 534-2602
Company/BusinessZani Müller Image Consulting
Qualification/ExperienceStyle and Colour Certification from SA Image Academy
Categories/Services Image Consulting, Life Coach, Make-up Artist, Personal Styling, Personal Shopping, Motivational Speaker
Country South Africa
RegionWestern Cape
Website Addresshttp://www.zanimuller.co.za
---
We look forward to hearing from you.
You are welcome to send us any questions or comments that you have and we will do our best to respond as soon as possible.  
Send us your questions or comments