Details about this IPIA member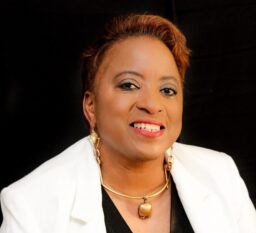 Golden Image
Short Biography I firmly believe that Image is indeed Everything and that you have only one chance at making a first impression. I can help you in making the right first impression and in taking care of your image. I provide Image and Lifestyle Management services to individuals and corporates. With an emphasis on Simplicity and Sophistication, I tailor services to suit clients' needs. Being an accomplished Public Relations Practitioner and Communications Professional with over 15 years of experience in the industry has reinforced my Image Consulting skills, thus enabling me to take on a holistic approach when devising an Image and Communications Strategy for clients. Services include but are not limited to; personal styling, personal shopping, personal branding and coaching,
Email Address aj@goldenimage.co.za
Level Individual
Address 640 Umzimvubu Drive, The Gates
Port St Johns, EC 5120
ZA

Phone Number (081) 270-8775
Company/BusinessGolden Image and Creations
Qualification/ExperienceCertificate in Image Consulting; Accredited Public Relations Practitioner, Project Management, Competent Communicator (Toastmasters international) Facilitation for Training, Assessor & Moderator
Categories/Services Image Consulting, Life Coach, Personal Styling, Personal Shopping, Motivational Speaker, Educator, Designer, Retailer, Other
Other Categories/ServicesCommunication,
Country South Africa
RegionEastern Cape
Website Addresshttp://640%20Umzimvubu%20Drive,%20The%20Gates
---
We look forward to hearing from you.
You are welcome to send us any questions or comments that you have and we will do our best to respond as soon as possible.  
Send us your questions or comments