Details about this IPIA member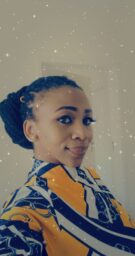 Refiloe Sesoko
Short Biography A diligent professional with lots of aspirations. A woman who goes after her dreams and does not limit herself or her skills. Everything I've done was out of fear of mediocre. I love what I do and I do it best.
Email Address fifi.sesoko77@gmail.com
Level Individual
Address 23 Heliotrope street, Rozanne Close complex unit 27
Kempton Park, GT 1619
ZA

Phone Number (078) 923-5524
Company/BusinessPhoenix Business Enterprise
Qualification/ExperienceMarketing Management Events and Hospitality Management Image Consulting
Categories/Services Image Consulting
Country South Africa
RegionGauteng
---
We look forward to hearing from you.
You are welcome to send us any questions or comments that you have and we will do our best to respond as soon as possible.  
Send us your questions or comments