Details about this IPIA member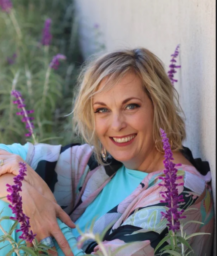 Ronel Botha
Short Biography Wife, mother, daughter, sister, friend…… I am relational in every way! So I often have to field the question of what it is that I "do"…., and to me, the answer that is truly alive in my heart is simply that I am an "IDENTITY STYLIST"….. My heart sings when I see ordinary people, just like me, take the bold step to get out of the boat to walk confidently into their called purpose and towards their destiny. I just love the journey of discovering with them who they are made to be and celebrating their uniqueness. What makes you different makes you beautiful! Simply a country girl at heart who grew up in a small Free State farming community that found her thing. I studied, fell in love and started a life in the big city and chose to embrace and appreciate the buzz of cosmopolitan life. I have a strong strategic edge to uniquely Style the Image of each client to be in line with their Identity. My qualification as an Image Consultant and Stylist through SA Image Academy coupled with my accreditation as a qualified Brain Profile Practitioner allows me to journey with individuals and corporates in aligning them with their natural image and true identity.
Email Address ronel@misi.co.za
Level Individual
Address 44 Richelieu Street

Phone Number (084) 271-9430
Company/BusinessMisi
Qualification/ExperienceRonél trained at and is accredited by The South African Image Academy. SA Image is one of the most highly regarded and respected image and style consulting training institutes in South Africa with vast experience in the industry. SA Image is the only South African institute of its kind that is accredited by the AICI (The Association of Image Consultants International). Ronél is a proud member of the AICI Cape City Circle in Cape Town. SA Image strives to create a safe and positive environment where students with a passion for the world of style and fashion are trained, empowered and inspired to reach their goal as a successful style consultant through a holistic approach. Ronél is a qualified NBI® & OWI® brain profile practitioner and licensed to use the instruments internationally. The qualification and accreditation provide the necessary insight, knowledge, skills and techniques to administer the NBI® and OWI® tools for individuals, groups, corporates and teams.
Categories/Services Image Consulting, Motivational Speaker, Educator, Other
Other Categories/ServicesNBI® & OWI® brain profile practitioner
Country South Africa
RegionWestern Cape
Website Addresshttp://www.misi.co.za
---
We look forward to hearing from you.
You are welcome to send us any questions or comments that you have and we will do our best to respond as soon as possible.  
Send us your questions or comments