Details about this IPIA member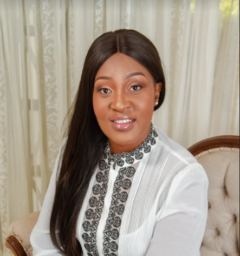 Bellona Beryl Chopera
Short Biography Bellona is the Founder and Lead Consultant at Professional Presence, a company that offers make up training, Image consulting for individuals, groups and corporates and a Finishing School for children and young adults. She is also a blogger and the host for ImageMatters the podcast.
Email Address bellona@professionalpresence.org
Level Individual
Address Professional Presence
Avondale
Harare, HA 0263
ZW

Phone Number 00263772573413
Company/BusinessProfessional Presence (Pvt) Ltd
Qualification/ExperienceCertified Image Consultant Certified makeup artist BSc Management & Entrepreneurship
Categories/Services Image Consulting, Make-up Artist, Personal Styling, Personal Shopping, Author, Educator, Other
Other Categories/ServicesPodcaster
Country Zimbabwe
RegionHarare
Website Addresshttp://www.professionalpresence.org
---
We look forward to hearing from you.
You are welcome to send us any questions or comments that you have and we will do our best to respond as soon as possible.  
Send us your questions or comments