Details about this IPIA member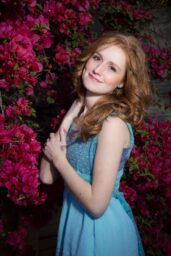 Nastasha Hodgson
Short Biography "We make ordinary women extraordinary" Briella was born when passion turned into purpose. At Briella we focus on empowering women with the knowledge and tools to better themselves and their lives. Women are naturally beautiful and we enable them to see their beauty and enhance it to reach their full potential. Why blend in or get stuck in a rut, when you hold the power to be the best you with the simplest of changes?
Email Address hello@briella.co.za
Level Individual
Address 47 Mills Street
Strand, WC 7140
ZA

Phone Number (082) 899-6041
Company/BusinessBriella
Qualification/ExperienceThe South African Image Academy; Cecilia Fourie Academy ; Leefstyl Academy ; Intec College; Damelin College; Variety of workshops
Categories/Services Image Consulting, Hair Stylist, Make-up Artist, Personal Styling, Personal Shopping, Photographer, Other
Other Categories/ServicesLash Artist
Country South Africa
RegionWestern Cape
Website Addresshttp://www.briella.co.za
---
We look forward to hearing from you.
You are welcome to send us any questions or comments that you have and we will do our best to respond as soon as possible.  
Send us your questions or comments