Details about this IPIA member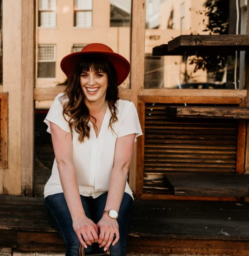 Hesle Labuschagne
Short Biography Heslé is a qualified Image and Style Consultant in Cape Town and the surrounding areas. She is passionate about enhancing the beauty and confidence within each client by sharing all her tips and tricks. Heslé is also a wardrobe curator and would love to share her services as a personal shopper. Assisting clients with the basics of makeup is another one of her many talents. When she is not out and about beautifying the whole of Cape Town, she can be found in her kitchen trying out a new baking recipe, or walking on the Sea Point promenade.
Email Address hello@alldressedup.co.za
Level Individual
Address Cape Town
Cape Town, WC 7550
ZA

Phone Number (068) 560-0012
Company/BusinessAlldressedup
Qualification/ExperienceQualified Image and Style Consultant
Categories/Services Image Consulting, Personal Styling, Personal Shopping, Motivational Speaker
Country South Africa
RegionWestern Cape
---
We look forward to hearing from you.
You are welcome to send us any questions or comments that you have and we will do our best to respond as soon as possible.  
Send us your questions or comments