Details about this IPIA member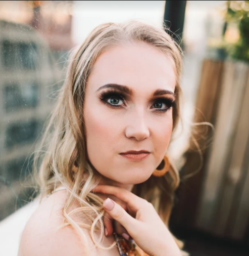 Ebette Sekgetho
Short Biography Besides being a qualified Chartered Accountant, mum of three beautiful little girls, and wife to the love of my life, I also find myself in the very previleged position to pursue my love and passion for colour and style as a certified Image Consultant and Stylist. Being a mum who works full-time in a corporate environment, I understand the daily challenges of balancing family life, work and, of course, oneself. Through my journey I found when I feel good about myself, I can be the best wife and mum...and the best ME!
Email Address info@ebette.co.za
Level Individual
Address 490 Copperleaf Estate
Pretoria, GT 0157
ZA

Phone Number (082) 467-9035
Company/BusinessEbette Image Consultant and Stylist
Qualification/ExperienceCertified Image Consultant and Stylist with the South African Image Acadamy Chartered Accountant
Categories/Services Image Consulting, Personal Styling, Personal Shopping, Motivational Speaker
Country South Africa
RegionGauteng
---
We look forward to hearing from you.
You are welcome to send us any questions or comments that you have and we will do our best to respond as soon as possible.  
Send us your questions or comments