Details about this IPIA member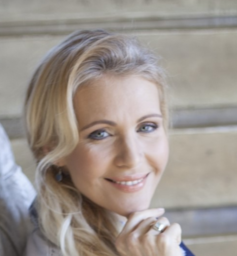 Jonanda Burger
Short Biography I have been a counselor for 20 years now. Volunteered at a shelter for girls at risk for 3 years. I was the head of the counselling department at Moreleta. I trained people as counsellors at Lourensrivier church and ran the women, marriage and healing ministry. I was the western cape head of sozo for 4 years. Currently i am still doing counseling and running our Life Centre at Doxa.
Email Address jonandaburger@gmail.com
Level Individual
Address 10 Ficus Street Heldervue Somerset West 7130
Cape Town, WC 7130
ZA

Phone Number (082) 922-5081
Company/BusinessBe who God says you are- Counselling
Qualification/ExperienceBA honors Political Science BA Christian Psychology Diploma Christian Counselling Life couching- wellness and health Mindfulness based- Cognitive therapy practitioner Kelsey personality evaluation Sozo facilitator Theophostics Deliverance in an African context Pilates mat instructor
Categories/Services Weight Loss, Nutrition/Diet/Dietician, Life Coach, Motivational Speaker, Other
Other Categories/ServicesCounselling
Country South Africa
RegionWestern Cape
Website Addresshttps://jonandaburger.com/welkom/
---
We look forward to hearing from you.
You are welcome to send us any questions or comments that you have and we will do our best to respond as soon as possible.  
Send us your questions or comments