Details about this IPIA member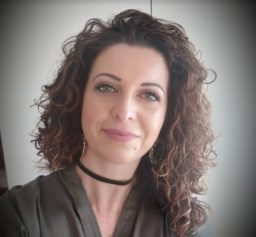 Mimmie Roos
Short Biography After I matriculated in 1991 I studied Business Administration at the Central University of Technology, Free State and obtained my diploma in 1994. I also did a 2 years course in Lay Counseling and obtained a Certificate in 2018. In July 2020 I qualified as an Image Consultant through SA Image Academy.
Email Address mimmieroos@gmail.com
Level Individual
Address 153B Rabie Street, Meyerspark
Pretoria, GT 184
ZA

Phone Number (083) 320-4560
Company/BusinessRose Image Consulting
Qualification/ExperienceCertified image Consultant (SA Image Academy)
Categories/Services Image Consulting, Personal Styling, Personal Shopping
Country South Africa
RegionGauteng
---
We look forward to hearing from you.
You are welcome to send us any questions or comments that you have and we will do our best to respond as soon as possible.  
Send us your questions or comments