Details about this IPIA member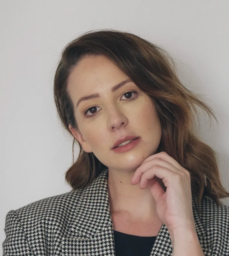 Nicole Vogel
Short Biography Nicole Vogel Image focuses on the empowerment of females, inclusive of all identifications, in elevating and developing their personal image – working with clients on a one on one basis, providing them with the tools and knowledge to perfect their style and enhance their confidence and presence. Nicole Vogel Design was inspired and born from reimagining the classic denim jacket. Bending the rules of classic design, experimenting with unexpected fabrics and styles. Suitable for all ages, all identifications and all sizes, and proudly existing as an all-inclusive and all considered brand.
Email Address info@nicolevogel.co.za
Level Individual
Address 5 Taita Street, Falcon Crest 2
Leeuwpoort
Boksburg, GT 1460
ZA

Phone Number (083) 428-4820
Company/BusinessNicole Vogel Image & Design
Qualification/ExperienceBA Commercial Fashion, Full Certification in Image Consulting through SA Image
Categories/Services Image Consulting, Personal Styling, Personal Shopping, Designer
Country South Africa
RegionGauteng
Website Addresshttp://www.nicolevogel.co.za
---
We look forward to hearing from you.
You are welcome to send us any questions or comments that you have and we will do our best to respond as soon as possible.  
Send us your questions or comments