Details about this IPIA member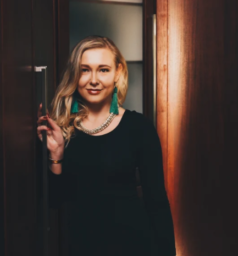 Rene Personal Stylist
Short Biography It's not just about fashion, it's perspective and inner beauty that defines a woman. If you're feeling sad and insecure about yourself others will see it to. My purpose is to help people find themselves again. A new hair style or the right combination of clothes will make you feel like a new person. If you look good then you will feel good, which will facilitate the determination needed to make your ambitions a reality. There are various aspects towards self-preservation, from protecting your skin, dietary percussions, hair, clothes, teeth and personal hygiene. We provide guidance and clarity to all your needs. Have you ever found yourself looking into your immense collection of clothes and realising I don't know what I want to wear? If so, then wardrobe planning is a perfect fit, we will help you organise and plan your wardrobe for any occasion. From aiding in your personal does and don'ts, what still works, and when it's time to just say goodbye to that old top. Providing personalised shopping towards what you need, and what works with your own personal style.
Email Address style@renemaree.co.za
Level Individual
Address 184 Glover Avenue
Pretoria, GT 0020
ZA

Phone Number (083) 440-9444
Company/BusinessRene Personal Stylist
Qualification/ExperiencePersonal stylist, Hairdresser and Motivational speaker
Categories/Services Image Consulting, Hair Stylist, Weight Loss, Life Coach, Make-up Artist, Personal Styling, Personal Shopping, Motivational Speaker, Educator, Retailer
Country South Africa
RegionGauteng
---
We look forward to hearing from you.
You are welcome to send us any questions or comments that you have and we will do our best to respond as soon as possible.  
Send us your questions or comments