Details about this IPIA member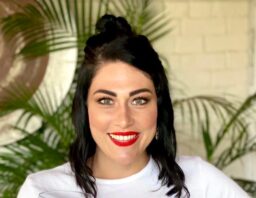 Makeup by Tania K
Short Biography I am a 32 year old Makeup artist and Image consultant from Kimberley. I am also a first time mommy of a two year old. I have been in the makeup industry for 5 years now. Image Consulting is still very new to me but I am excited about this journey. I am also a O'nutricia collagen agent. I have always loved working with people especially women. I love the feeling when I exceed expectations and make someones day. Whether I give someone a gift or just cheer them up it makes me feel completely & fully happy. I truly want to live out my passion and I still have so much to learn. I still want to do a hair styling course within the next year. Sometimes my dreams scare me and boy do I have big dreams. I know God is taking me on this journey for a reason, He planted the seed and He will lead the way.
Email Address makeupbytaniak@gmail.com
Level Individual
Address Pickering Ave, Villa Adamoré
Kimberley, GT 8300
ZA

Phone Number (072) 632-4770
Company/BusinessMakeup by Tania K
Qualification/ExperienceMakeup artist Image Consultant
Categories/Services Image Consulting, Hair Stylist, Make-up Artist, Retailer
Country South Africa
RegionNorthern Cape
---
We look forward to hearing from you.
You are welcome to send us any questions or comments that you have and we will do our best to respond as soon as possible.  
Send us your questions or comments