Details about this IPIA member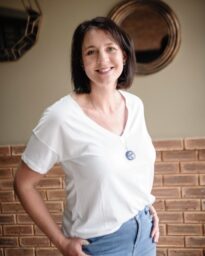 Carla
Short Biography A Mother of two and wife of one, is a whole lot of time spent on others... So I decided to embrace life's changes and equip myself to meet them well-groomed and stylish! After 14 years in corporate industry HR, I am well versed in corporate ethics and style, mom madness and fashion challenges. I believe your personal style is a reflection of your passion and ability - allow yourself to be judged on who you are truly.
Email Address carla.potgieter@me.com
Level Individual
Address 16 Lydenburg str
Lydenburg, MP 1120
ZA

Phone Number (082) 524-8085
Company/BusinessCarla.image
Qualification/ExperienceSouth African Image Academy - Style and colour certification
Categories/Services Image Consulting, Personal Styling, Personal Shopping
Country South Africa
RegionMpumalanga
Website Addresshttp://www.carla-image.co.za
---
We look forward to hearing from you.
You are welcome to send us any questions or comments that you have and we will do our best to respond as soon as possible.  
Send us your questions or comments