Details about this IPIA member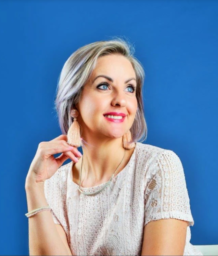 Lizelle Greaves
Short Biography Leading you towards being the most beautiful and fulfilled version of yourself.
Email Address lizelle@adorn.co.za
Level Individual
Address Adorn Studio (Strathmore Mine/Mhoba Rum)
Kaalrug Road/Magnesite Road
Malelane, MP 1320
ZA

Phone Number +27 82 448 3931
Company/BusinessAdorn Style &Image
Qualification/ExperienceSouth African Image Academy Style and Colour Consultation qualification
Categories/Services Image Consulting, Personal Styling, Personal Shopping, Other
Other Categories/ServicesColour Consultant / Wardrobe Consultation and Organisation
Country South Africa
RegionMpumalanga
Website Addresshttps://www.adorn.co.za/
---
We look forward to hearing from you.
You are welcome to send us any questions or comments that you have and we will do our best to respond as soon as possible.  
Send us your questions or comments