Details about this IPIA member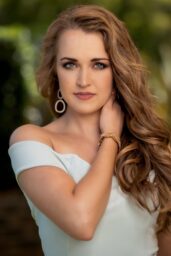 Melinda Cloete
Short Biography I am Jillian Melinda Cloete founder and owner of Jillian's Closet. I am a qualified Image Consultant and obtained a BConsumer Science Clothing Retail Management degree at the University of Pretoria. Jillian's Closet specializes in Styling and Colour Analysis, wardrobe planning, makeovers and personal shopping. Art and sketching services also available. For the love of working with people, art and fashion "Jillian's Closet"was established in 2020 where I, Melinda Cloete will be assisting many to bloom to their full potential. "You cannot escape the fact that when you look good, you feel good!"
Email Address melindacloete03@gmail.com
Level Individual
Address 157 Freesia Str, Lynnwood Ridge
Pretoria, GT 0400
ZA

Phone Number (079) 103-5310
Company/BusinessJillian's Closet
Qualification/ExperienceBConsumer Science Clothing Retail Management degree obtained through the University of Pretoria. Qualified Image Consultant obtained through SA Image Acadamy. Personal Assistant to CEO of Vocal Events Image Consultant at Steele Model Studio
Categories/Services Image Consulting, Hair Stylist, Make-up Artist, Personal Styling, Personal Shopping, Other
Other Categories/ServicesArtist
Country South Africa
RegionGauteng
---
We look forward to hearing from you.
You are welcome to send us any questions or comments that you have and we will do our best to respond as soon as possible.  
Send us your questions or comments