Details about this IPIA member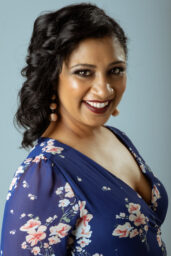 Candice Simon
Short Biography All women have a unique body shape and their own individual style. It can become a daunting task when you do not know what your body shape is and how to shop for yourself. There are so many women wearing the incorrect colours for their skin tone which can make them appear washed out. I am here to help! My name is Candice Simon and I am an Image Consultant and Stylist. I am the owner and founder of Your Look SA and I am dedicated to make women and men look and feel their absolute best.
Email Address info@yourlook.co.za
Level Individual
Address 5 Boom Street Twee Rivieren
George, WC 6529
ZA

Phone Number (071) 502-6054
Company/BusinessYour Look SA
Qualification/ExperienceAdvanced Image Consulting Course 2 years and 3 months experience in Image Consulting
CountrySouth Africa
RegionWestern Cape
Website Addresshttps://yourlook.co.za/
---
We look forward to hearing from you.
You are welcome to send us any questions or comments that you have and we will do our best to respond as soon as possible.  
Send us your questions or comments